Self-adhesive labels
Self-adhesive labels are available in a variety of shapes, materials and adhesive types to suit your wishes and needs. With many years of experience, we know that the requirements for the label vary depending on which product it is to be on. The label must possibly withstand cold, water, heat and UV light, and also be aesthetically pleasing.
Index tags
Index tags are made of cardboard and used to seal plastic packaging, either with or without extended index tags on the side. Index tags can be heat-sealed, thus allowing for a more practical packaging process. In Sweden, Boxon is a leader in indexing tags.
Hang tags
Manufactured in cardboard either on sheets or in reels. We have printer solutions that can handle variable information.
Blister packs
Paperboard with pre-formed plastic pockets. Very durable packaging that displays the entire product. Printed on both sides with full support of variable data. Boxon is a comprehensive supplier of blister packs.
Fabric labels (eg washing thread)
Fabric labels that can be pre-printed or delivered on a reel together with the desired foil. We have materials and pressures that can withstand up to 90°C/194°F.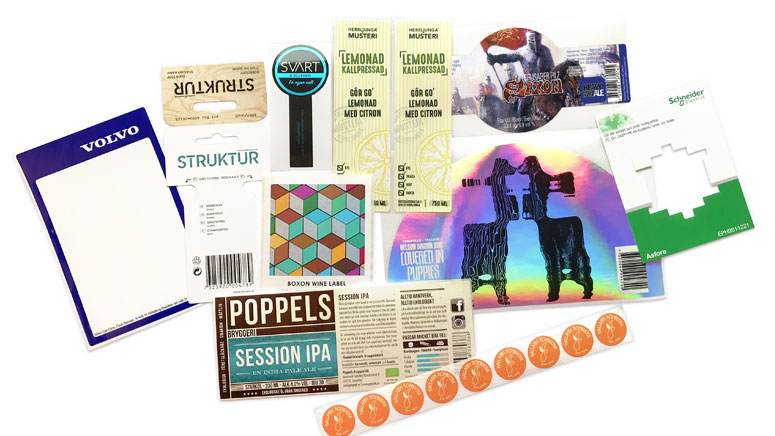 Label types@Model.HeaderSize>