Boxon Production AB
In our own FSC-certified production, the basis for intelligent labels is created. Here we highlight brands every day and we print all types of labels.
With labels, the possibilities of exposing your brand throughout the entire packaging flow are unlimited. Utilize them smartly and creatively and you increase the exposure a thousand times.
Please contact us and we will tell you more!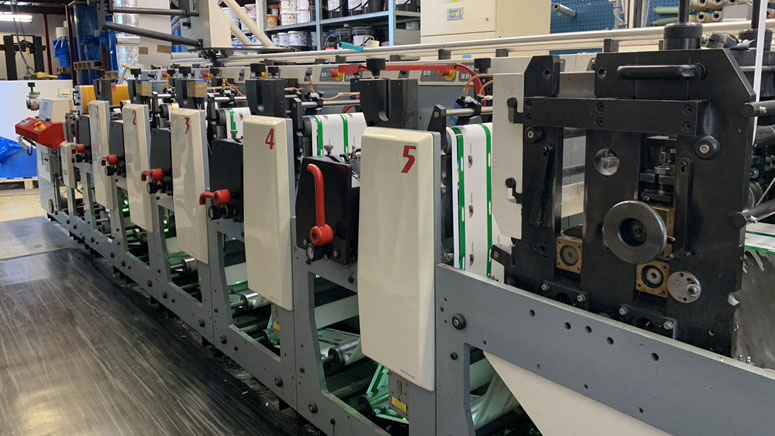 Control over label production
The print shop is another component in our label offering. There are many advantages in Boxon assuming responsibility for the whole label production and printing process. Our meticulous procedures guarantee quality and delivery times. Information about what is to be printed, print runs and delivery time is transmitted via data or text file to our database. Printed labels are sorted, packed, marked and delivered to production sites and warehouses exactly as you wish.
We highlight brands every day in label production. This is where we print all kinds of labels, everything from washing advice and simple, neutral labels to brand-enhancing labels and advanced, four-colour creations. We lead the way in terms of technology and can naturally offer both traditional and digital printing, in long and short runs. All labels are delivered on rolls or folded so that they can be easily loaded into your printer.
Whatever the product the label is destined for or whichever environment it will be in, we can find a solution. We possess tremendous material expertise, with flexible manufacturing possibilities.
Highly processed labels, cardboard and hanging labels, or labels with variable data – the opportunities are vast and production efficient.

Label printer
In our range, you will find label printers for most needs and environments. We supply everything from individual printers to complete systems with, for example, advanced reporting to business systems.
Boxon distributes many well-known brands with user-friendly and reliable products and systems. We have extensive knowledge and experience