With extensive experience in the manufacturing industry, we know that there are both complex and specific challenges for different industrial sectors. The value chain for industrial equipment is becoming more global, and is characterized by a complex logistics, affecting both the packaging and labeling.
Combined with the threat of pirated products leading to lost sales, increased sustainability requirements, digitization of various business processes and automation of warehouse functions, this means that most industrial companies need new strategies and invest in innovation in product development, new business models, branding and sustainability. This is where Boxon comes into the picture.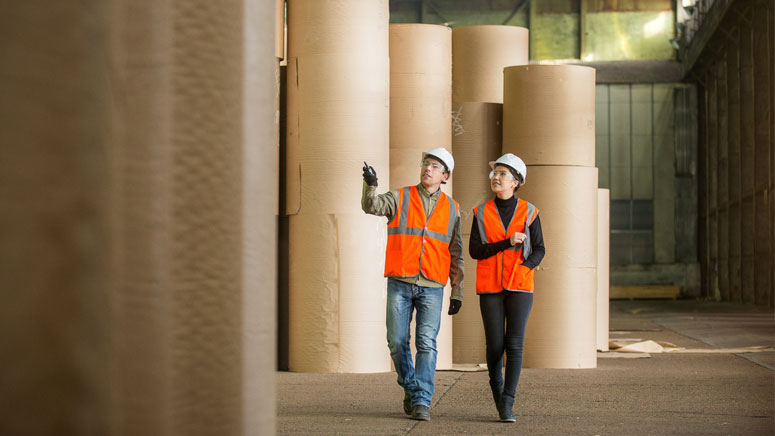 Packaging concepts with comprehensive product solutions
Our packaging concepts contain complete product solutions, sometimes with specific design and construction, which, among other things, secure your packaging and logistics capacity. We offer various labels and labelling solutions that you can provide effective certificate of authenticity and offer protection against tampering. In addition, they can be used for traceability and reduce the complexity of the supply chain.
Your package flow can be streamlined with customer-order platform, inventory for "just-in-time" deliveries, global supplies with local products, and a range of custom automation solutions that facilitate your daily life.
Bulk handling
With more than 30 years' experience and a large, international customer base, we have developed a professional bulk handling process for many customers in the industrial sector. As European market leader, we create new, innovative packaging solutions every day, which we tailor individually to meet our customers' needs.
With tremendous know-how, professionalism, experience and global production, we are a reliable partner for your transport chain in the area of bulk handling. Large, heavy volumes that have to be transported securely, safely and sustainably in accordance with laws and regulations, which place incredibly strict demands on quality down to the tiniest, specially sewn seam. This is what bulk handling is all about.