The need for an ever more homogenous, guaranteed, and traceable flow is increasing as company entities, suppliers, and customers are geographically spread over many different continents. This applies to everything from brands and logistics, to packaging, labelling, and systems integration.
Our history is one of a local sawmill that has evolved into a global packaging player. A development that for almost a century has contributed to our current operations in 7 countries; Sweden, Denmark, Norway, Finland, Germany, France, and China.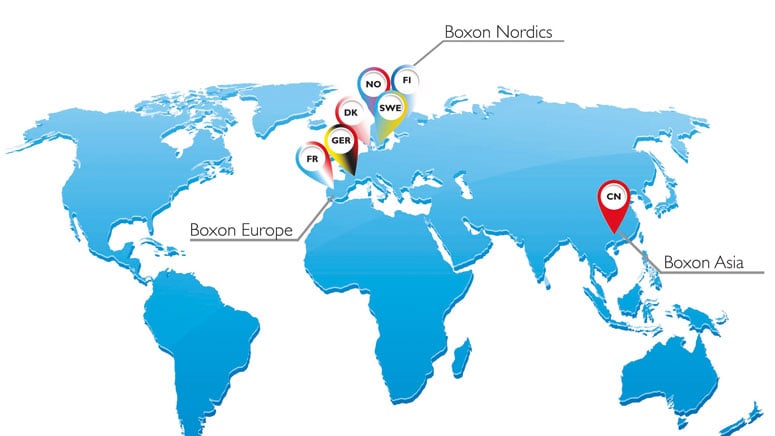 Thanks to our strategic presence, we are able to manage complex, global packaging and labelling requirements.
Listen to our Sales Director Key Account, Jimmy Björk, when he talks about our way of working as a global company.

For the automotive/car industry, which is one of the sectors we focus on, we have produced specific products such as Frame trays, as well as digital portals with custom ranges of products and solutions.
We are experts in traceability and secure logistics labelling. Our service Tracy – an automated label management system suitable for companies that operate through geographically dispersed entities managed either in-house by the company in question, or in a sub-contractor structure - affords full control of your labelling activities.