Limmared Glassworks was founded in 1740 and is now part of the Irish Ardagh Group. The group is a world leader in glass and metal packaging solutions for some of the world's largest consumer packages. The glassworks is best-known for its Absolut Vodka bottles.

Customer need
The glassworks needed invisible traceability marking for each glass product.
Limmared Glassworks contacted Boxon on a tip from its Danish sister company Holmegaard. The Danish company was very satisfied with its marking and warmly recommended marking equipment from Videojet.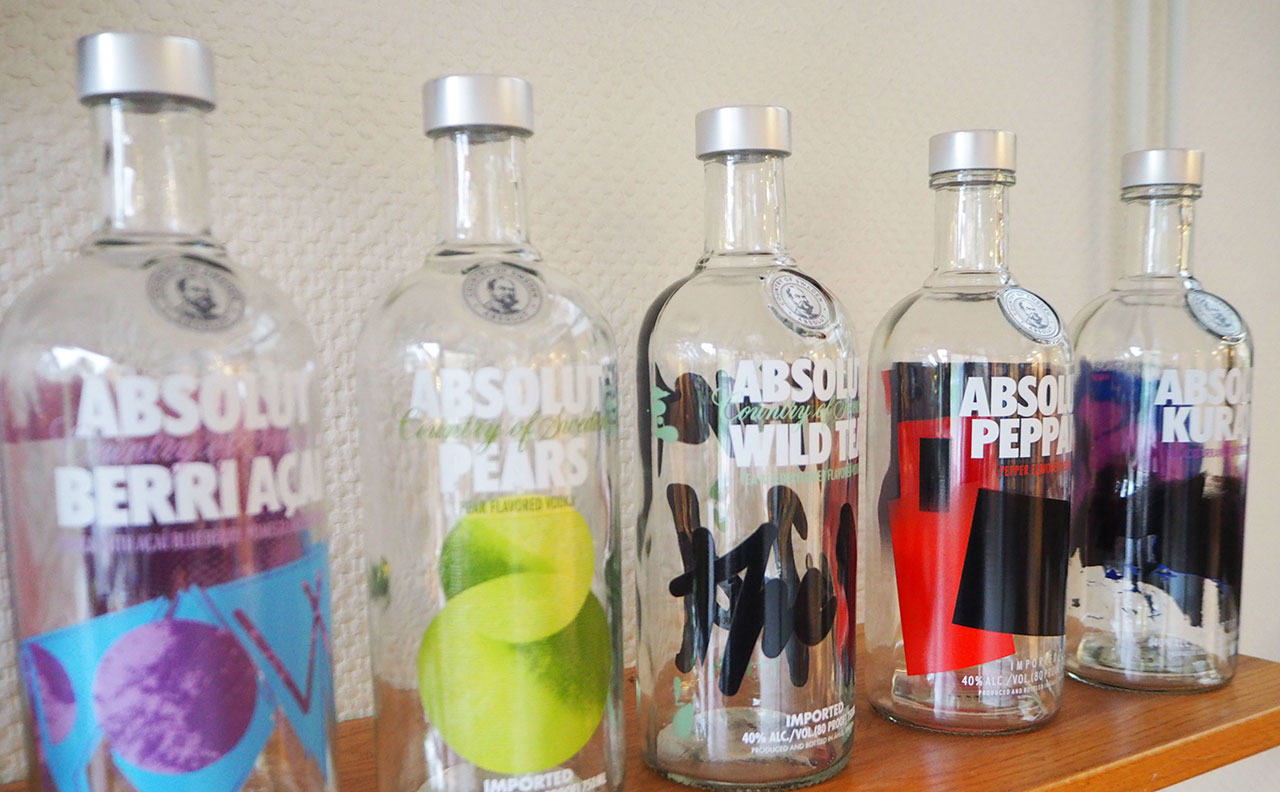 Boxon's solution
Boxon's capability to mark with UV ink made it the best option and an easy choice. Traceability involves marking each product with a date showing when the product was produced and in which line it was manufactured.
There are currently two production lines, each with two inkjet printers. The machines operate 24/7, marking about 200 million glass bottles and jars over the first year they have been operation.

They've been running smoothly and the only maintenance needed is refilling the ink and some light cleaning that can be done by the operator, Gösta Wilsson of the Ardagh Group remarks.

About 1.5 million jars and bottles are made every day in Limmared, with production 24/7/365.
Approved or discarded and recycled
Numerous safety checks are made on the glass throughout the production process. Substandard glass products are discarded and recycled into new molten glass.
Once the glass products have passed all the different safety checks, including checks to detect cracks and blisters, and checks to ensure that they can withstand the pressure they'll be subjected to, they're marked using an inkjet printer – the Videojet 1530 – and UV ink.

The ink is invisible to the naked eye, but can be read using a UV light. Invisible ink is used to avoid any confusion with the expiry date of the contents, explains Gösta Wilsson.
Inkjet printing (CIJ)
The Continuous Ink Jet (CIJ) is based on non-contact labelling and can print on virtually any material, thanks to a wide range of inks with special properties for each type of material.
The most common operation using CIJ is the labelling of production and best before dates, as well as batch numbers. The printers can handle any text height 0.4 to 24 mm.