Sandéns Security Printing AB
Sandéns Security Printing AB works with graphic production and information management, often with variable security printing and a hidden winning message. They are Scandinavia's biggest manufacturer of bingo, security-classified lottery tickets and phone cards.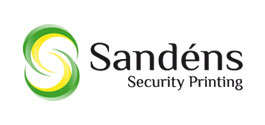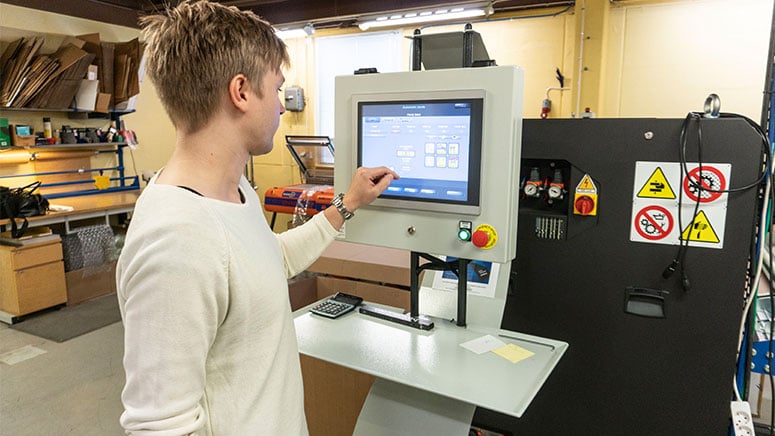 Customer need
Sandéns Security Printing AB is based in Eslöv, where it has a large-scale production facility with modern technology. The printing company has the highest security classification, which means that it is approved for printing lottery tickets in the highest prize class.
Sandén's packaging needs vary from day to day, and they pack everything from small phone cards to larger advent calendars. Flexibility and responsiveness to its customers are Sandén's hallmarks, and their packaging needs consequently vary a great deal.
In conjunction with the closure of a free-standing warehouse, which had been used to store a number of different corrugated cardboard boxes for packing, an emergency situation arose. 170 pallet spaces for corrugated cardboard boxes needed to be replaced with a more efficient solution, as Sandéns did not have its own warehouse space of that size.
Boxon's solution
Based on the customer's need for reduced storage space, flexible packaging requirements, varying consumption and rapid sample packing options, Compack Midi was recommended. Compack Midi is an On-Demand solution that produces corrugated cardboard boxes on site, in exactly the right quantity and at exactly the right time.
The system is flexible enough to produce single boxes or batches, fully customised to meet the business's specific requirements. An On-Demand solution brings many benefits, such as a positive impact on transport and warehousing costs, while reducing the negative impact on the environment.

The best thing's been that I get exactly the right box at once and in the right quantity, says Christopher Löfvendahl, Logistics, Sandéns Security Printing AB.
In combination with the On-Demand solution, Sandéns has chosen to use Boxon's Warehousing service. This service is based on Boxon maintaining stocks of packaging material, which means reduced administration and storage costs for Sandéns.

Sandéns has benefited greatly from Compack Midi's software program, which immediately captured their attention during the presentation. With the help of this software, they receive a report as well as help with optimisation and recommendations for purchases of different material widths, based on previous production and historical data, in order to avoid waste. The days when you sat down and tried to optimise packaging using boxes you've already purchased are long gone, now you produce a test box and correct it on site after a sample packing run.
Many benefits in an On-Demand solution
Martin Sandén, CEO, and Christopher Löfvendahl, Logistics, agree that Boxon's solution offers many advantages. Above all, Compack Midi has given them:
Flexibility
Reduced warehouse space
Quality
Reduced transport volume
Reduced negative environmental impact
View video of Martin and Christopher.
With On-Demand packaging solutions, you can create the packaging on site directly in your business. It's a flexible, environment-friendly alternative to traditional packaging, as you only producing packaging to meet current needs and at the right time. The Compack Midi model is a machine specially adapted for small to medium-sized packaging production.